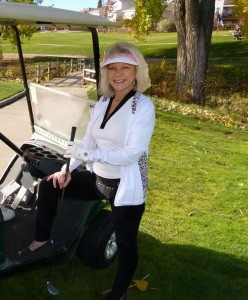 For many years real estate brokers represented only sellers in real estate transactions.  The seller paid the commission, so both the seller's broker AND the buyer's broker legally worked for the seller.  This caused communication, ethical, legal, and other problems because buyer's brokers wanted to do what was best for their clients, but were legally bound to represent the seller's interest.  Buyers asked, "Who represents me?" Great question!
This problem was finally addressed way back in the 80's with the birth of a new service within the real estate industry called Buyer Agency.  Buyer Agency allows real estate agents to represent and be an agent for buyers even though the seller is paying the commission.  When you sign a Buyer Agency agreement with a Colorado real estate broker, they act as YOUR agent and representative, not the seller's.  It's important to understand that with a Buyer Agency agreement, you have someone advocating for you and looking out for your best interests!  Without a Buyer Agency agreement, "your broker" actually represents the seller.  So having a Buyer Agency agreement with your real estate broker is very important when looking for, negotiating, and buying your new home!
Services We Provide to You as Our Buyer Client
As your Buyer's agent, you can communicate more openly with us because the information shared will remain confidential.  We will assist you with a pre-purchase analysis to help you make a prudent buying decision including, but not limited to:
a) Reviewing the supply and demand for homes in your desired area and price range
b) Searching to find homes that meet your needs
c) Discussing the positive and negative features of homes and neighborhoods
d) Discussing specific market conditions and factors that affect price
e) Completing a Competitive Market Analysis (CMA) on the property you choose to help you determine the right price to offer
f) Recommending a negotiating position and coordinating the negotiation process
g) Refer you to several Mortgage Loan Brokers who will recommend financing terms and conditions in your best interest
h) and more!
And, of course, we will review the purchase agreement with you to make sure you completely understand it, and it's written in your best interest.  We will be there with you every step of the way!
We're Here to Help!
Confused? Have questions? Ask us!  We'll be glad to help you!  Email or call Susanna or Tim (see our contact information on the right) or use the "Contact Us" link at the top of the page.
We look forward to helping you find the home of your dreams!